Biojoyversity
Biojoyversity is a platform to empower young people to collaborate, innovate and take action for Nature and the Planet.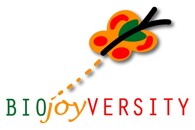 The term biojoyversity was coined after an extensive research project supported by the Royal Society at Simon Langton Girls' Grammar School. Students working with Dr Ed Turner from Cambridge found that being in an area with high biodiversity for a relatively short time improved both mental and physical well-being. The platform therefore shares ideas and tips for increasing biodiversity in schools as well as climate action ideas.
We know young people are the most creative and imaginative and we want to release that potential and value their ideas and innovations to help the planet. Students have developed ideas which have had significant impact and we have many examples in climate education, radiation monitoring, genome annotation, STEM in Africa (SIA) to name a few.
The platform provides a unique mechanism for students to get advice from a phenomenal group of advisors made up from leading climate scientists, industrialists and scientists. The Earthshot prize didn't have capacity for a youth wing so we decided to establish a mechanism which can support young people to aspire themselves to winning the Earthshot prize in future and in the meantime have agency and be valued to positively help tackle the planetary crisis.
The Biojoyversity website can be found HERE.