Langton Language Centre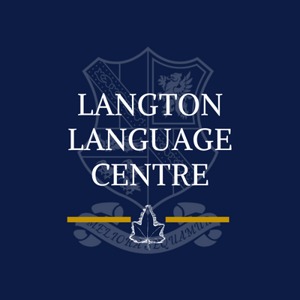 Language learning provides us with many skills beyond linguistic. It teaches us: resilience; problem solving; it builds confidence, improves our communication; develops our own language; extends our cultural knowledge and appreciation of different cultures and allows us to modify our behaviour or stance based on cultural perceived premises.
Born from this desire to ensure that languages have their rightful place in a top performing grammar school, the idea of the Langton Language Centre was conceived to promote and extend the languages' curriculum and to enculturate our students in all year groups. Our role and purpose is one of challenge; the challenge to ensure that our students are provided with the skills, knowledge and passion to be competitive in an increasingly global, shrinking, world.
Nationally we have already lost so much due to the decline in students opting for languages and this has decreased our national linguistic ability; English is not a lingua franca, and students with developed foreign language skills will be better placed in the workplace of the future to explore new horizons, to work flexibly anywhere in the world and help this country improve economically and culturally.
What does the Language Centre mean?
This is all that we do in the languages' department through day-to-day teaching and all the extracurricular activities we offer. Our ambition is to create a centre of excellence for languages and a hub in the community by continuing to develop what we offer at the school:
KS5 Ambition
It is our ambition that students will continue with their language journey beyond KS4 and the students we have at A level all succeed in communication at a near fluent level by the end of the two years. This is certainly something all students should aspire to.
Extended Language Provision
Students are able to study a wide range of other languages in extra curricula clubs (a small charge applies). The languages' offer here is more unusual and bespoke.  Currently, we have classes in Mandarin Chinese, Japanese and Arabic, Italian, Polish, Korean and Russian These usually run for around 25 weeks.
Ab Initio Courses
We are hoping to run an ab initio course in all our main languages for those students who have not studied them previously and are starting at the beginning thus creating possibilities for more tri-linguists in the school. These classes will run after school.
TEFL (Teaching English as a Foreign Language)
Students are able to learn more about their own language by following a course in TEFL run by TEFL UK. This two day course is immensely successful and provides the students with a great skills and a qualification which they can use later on in life, particularly for those students who are thinking of a gap year before going to university.
Other exciting opportunities:
KS5 Modern Foreign Languages Conference
There is a languages conference, currently for Year 12 students, we run in-house with visiting lecturers from different universities, which plays an active part in promoting languages here in the school. This year there is involvement from Dr David Hornsby, Dr Tobias Henrich, Dr Rebecca Ogden, Dr William Rowlandson, Dr Heide Kuzelmann and Dr Larry Duffy from Kent University, Dr Natasha Ryan from Oxford University and Dr Jane Lavery from Southampton University. Our own staff also take a pivotal role in the delivery of sessions showing their wider skills of research and dissemination. The day is run entirely in the foreign language.
IvE Lecture Series with a foreign culture twist
Our IvE courses and lectures are becoming well established and the Modern Languages Department participate fully in this lecture series. Our aim is to give all students, regardless of whether they are studying a language, points of view from other parts of the world; encouraging them to think more broadly about issues that affect us all, giving them the skills to see things from an international perspective. This allows them to widen their knowledge beyond the usual school curriculum. Lectures include: the Memories of the Spanish Civil War, what we can learn from the Cuban revolution in terms of ecology, how women change language in a society, Austrian literary culture, what the Occupation years in France teaches us, how Mexico still resonates with the politics of the past and whether the Day of the Dead has been ruined by commercialism. We are adding more to this portfolio of lectures every year. Whilst these lectures are predominantly for year 12 students, others do attend by invitation.
Extended lecture series
Whilst it is important for all our students to attend the lectures above, we still feel it is imperative to continue to extend the linguistic experience of our students in KS5. We provide additional lectures in the modern language which take in class time and are run by lecturers from universities; for example, a lecture on why French is like Cockney. This series of lectures is being added to every year.
Language study days
Whilst there is no doubt of the interest in external lecturers and educationalists visiting our school, we believe it is stimulating for our students to visit different universities which promote links with schools through their language day opportunities. We have strong links with the University of Kent and takes groups of students to the University of Kent language days. These language days give students not only the chance to widen their linguistic skills through activities in the languages that they study, but also the possibility to try other languages on offer and experience a part of university life. Students are also given information about how languages are studied at university level, how they can be combined with other subjects and how they benefit them in the world of work.
Research in language
Dr David Hornsby is a French and sociolinguistics lecturer and, his work with the students through the lectures he has delivered, has led to an exciting development of being able to help him in his linguistics study. One student from Year 13 was part of his team which looked into accents and language use from different areas of the county. This experience has been instrumental in changing students' opinions of study of language in general. Dr Hornsby also runs a short course on Sociolinguistics for year 12 students
Mr Stalley runs one of the many year 12 research sessions on a Wednesday afternoon. Last year research projects into language included – The use of different dialects in Arabic, the power of language and what it means to talk posh, Persian's role in forming other languages and The rise of Japanese after the Japan-China war.
Active Minds Project
It is well known that the study of languages keeps the mind active in a way that many other pursuits do not. Research has shown how it improves memory and could be instrumental in staving off dementia in later life. During the research projects sessions Year 12 students learn how to teach languages and gain a nationally recognised qualification in the form of the Language Leaders' Certificate. The culmination will be a use of their newly acquired skills to help and contribute in the community through of adult learners. The research students carry out aids in understanding the role languages have on memory and fills gaps in the current studies.
MFL Choir
The MFL choir is comprised of a group of students from across the school who sing a range of songs in different languages. It provides the opportunity to its members to experience language in a different context, improves their linguistic knowledge and also provides an outlet for their musical talents, the perfect combination with modern languages.  All students from all year groups are welcome to attend.
Canterbury Christ Church University link
The languages department already has a strong link with Canterbury Christ Church University and offers places for Schools Direct trainees every year. We provide training to at least one languages' teacher per year. The SLGGS languages department has also begun a series of training sessions for all student teachers of languages with the desire to share our good practice and innovative approaches.
Juvenes Traslatores
Langton Girls' was selected from amongst hundreds of schools in the UK and Europe to participate in the European Union's translation competition with the prize being a trip to the EU headquarters in Brussels to be awarded the translation prize. Our students competed online simultaneously with the other schools across Europe and were presented with a challenging text to translate from the foreign language into English. Our students from the Spanish year 12 and 13 class participated rendering the text from Spanish to English. Whilst we did not win, all students were congratulated on their participation and received a certificate of achievement.