Langton Family Association
Fundraising for Simon Langton Girls' Grammar School
LFA WEBSITE: For all the latest LFA news, events, raffles, and information - click here
The LFA is an association, established in 2021, of staff, parents, and alumni from Simon Langton Girls' School.
It works much the same as a PTFA and aims to raise funds to support the school as a whole and the activities of individual departments.
To find out more, see LFA website here
LFA 100 Club Lottery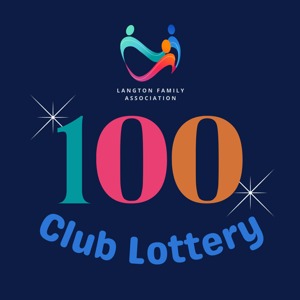 Win £40, £30 or £10 each draw from October to July
Double prizes of £80, £60 or £20 in September *
40% of draw income for prizes.
60% fundraising = £1,440 per year for school *
Applicants must be 16 or over, and be either a Simon Langton Girls' school student, alumni, parent, guardian, governor, staff or relative.
Buy lottery numbers here.
Annual payment of £24 per number. No lottery draws in August.
Further details in LFA 100 Club information section below.
* If 100 lottery numbers are sold
Social Media
Click the links below to follow the LFA on Facebook and Instagram and find out more about our fundraising activities.
LFA funding applications for staff only
Click the links for LFA funding process here and staff online funding request form here
LFA Volunteers - Always welcome
Contact the LFA at lfa@langton.kent.sch.uk if you would like to get involved.
Help is gratefully received at events, but also needed behind the scenes with admin, marketing, event planning, communications, and social media.
Meet the LFA Committee here
We look forward to welcoming you to our next event.
The LFA Committee
Langton Family Association Information
LFA 100 Club Lottery 2022/2023
LFA 100 Club Lottery 2023/2024